2600 miles in an old Hymer motorhome with a dodgy battery. We have enough money for the ferry and the rest is left to chance. Temperatures in Berlin are down to -2 with a chance of snow. We can't afford breakdown cover and we haven't played together for 4 months. Sound familiar? In case you'd forgotten we are The Odd Folk.
"It's going to be an awfully big adventure!" said an old friend as we sat nursing a cup of violet tea on a windy January night.
"Yeah, our biggest yet!" I reckoned.

And it will be. And perhaps our most foolhardy too. Unlike the tour of Holland and Belgium, where we have a strong fan-base, in Germany we are unknown. It's a total stab in the dark, we're on blind faith, all in the name of adventure. And an awfully big one at that!

Since the turn of the year, it's been quiet, understandably, but quieter than usual. In fact I'd say the tour was a direct result of the silence that fell about as the new year struggled to find it's way.

"Nothing's happening!" I remarked more than once to the guitar player.
"It is for me, my business is booming, I can't even take a day off in winter!" he replied. "And I'm expecting a baby!"
"No, in terms of the band. I'm getting itchy feet. Shall we go to Germany?"
"No."
"Come on!" I plea

ded

.
"No. Final answer."
A month later and it was all booked up. I don't know how I persuaded him, but deep down the pull was still as strong. Because, despite the business and the baby and the building of his house, he was, at heart, a musician, and a musician is somebody that is willing to give their entire life to a moment, to a melody, to a lyric, an interpretation that will stir the audience's soul. That and the fact I had to offer him a free week's labour

!

The others were quicker to jump on board. The piano player, on hearing Germany was good for paintball sales, was the easiest to recruit. The drummer, still between jobs was next to commit and the bass player the last to sign up, but perhaps the keenest, a big fan of Berlin and the only one of us that knew someone there.
And so, we return to type. On

a

whim. With no money and no fan-base.
It's the adventure we are after though, the open road, the unknown. Landing in a new city and playing for our supper is terribly romantic. Seeing how our music and our stories can touch people and turn strangers into friends... it's all about the experience. That stays with you longer than a paycheck. And you enjoy it much more.
We have long debated whether to take our friend Karim (the cameraman) along to film another trans European documentary, but we've decided to ride solo this time. A combination of many things; the tour is just too long, we'd come out with a feature film which would take 3 years to edit, by which time w

e'd

have finally succumb to grown-up jobs and dis

'band'ed

. Also, it's been done, you watched it last year! Plus we've found a better opportunity for our third and final film, more on that later. Without a camera, we will live the experience a little more, we'll be ourselves, and there is a chance of more drama. Don't worry I'll write all about it.
The itinerary reads...
THE MAGIC GARDEN
FRIDAY 4th MARCH
Here we begin, in a wonderland, a festival bar, full of magic and bright lights...
THE GLADSTONE ARMS
SATURDAY 5th MARCH
We'll pose on the roof at the famous Gladstone Arms, and dress in black and white clothes and shoot this on a really grey day.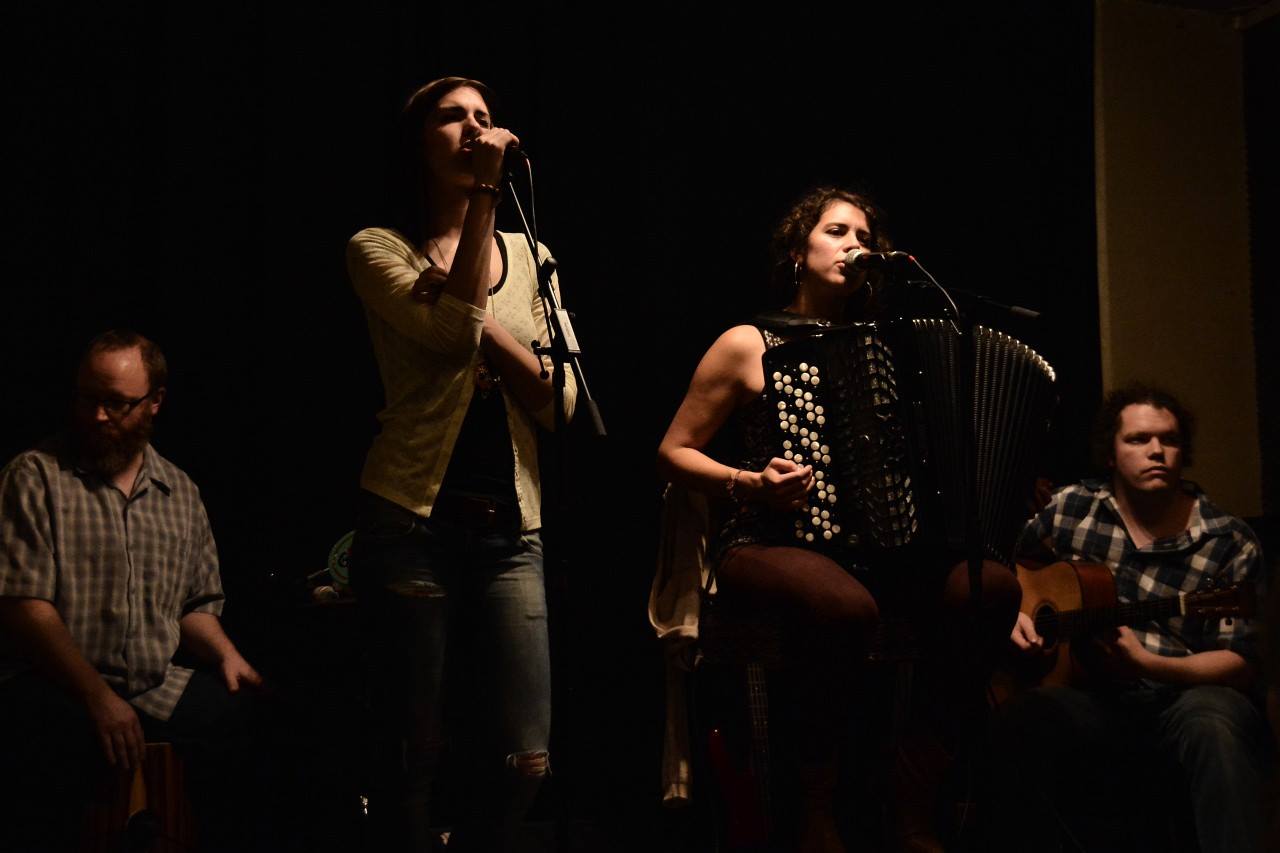 CAFE DEN HOPSACK
SUNDAY 6th MARCH
Having crossed onto the mainland, we'll arrive in Belgium cross-dressing as women and playing accordions and wearing checkered shirts.
THE PHOENIX APELDOORN
MONDAY 7th MARCH


Across the boarder in Holland we'll all dress as Morris Dancers as we take the stage at The Phoenix, a famous dance school cum folk house.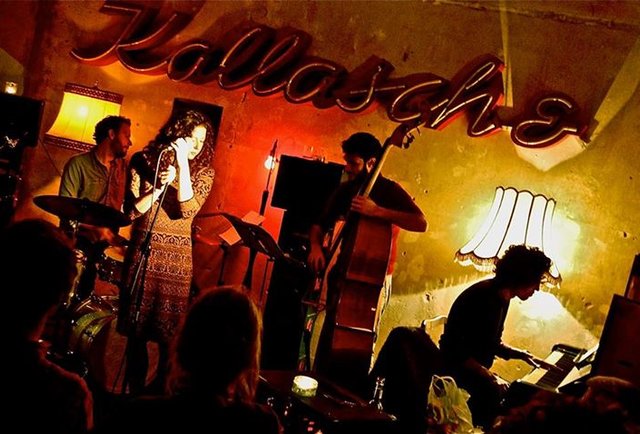 KALLASCH& MOABITER BARPROJEKT
THURSDAY 10th MARCH
Finally in Germany (if the bus makes it that far) still cross-dressing and having acquired a double bass, we'll take to the stage in one of The Guardian's top 10 live music venues of Berlin!
MINDPIRATES - THE HOLE
FRIDAY 11th MARCH
In the heart of the famous Kreuzberg district, at the Mindpirates venue, from our hiding place behind the drums, we'll turn the camera on the audience..
So there you have it, 6 gigs in 8 days, in 4 countries, covering 2600 miles.
We have a box of CD's, a bag of random-sized T-Shirts. We have 30 songs, 10 of which we don't know. 3 of us can drive. None of us speak German. We'll probably forget something and then leave something else in every town we pass through.
We are completely unprepared for a journey of this nature; borrowing a rusty old motorhome that takes two men to steer and an indicator that only turns left. We have no money. No contacts. No idea of what to expect. But, that, my friends, is exactly how we like it!

And so do you!